Meetings and Events post lockdown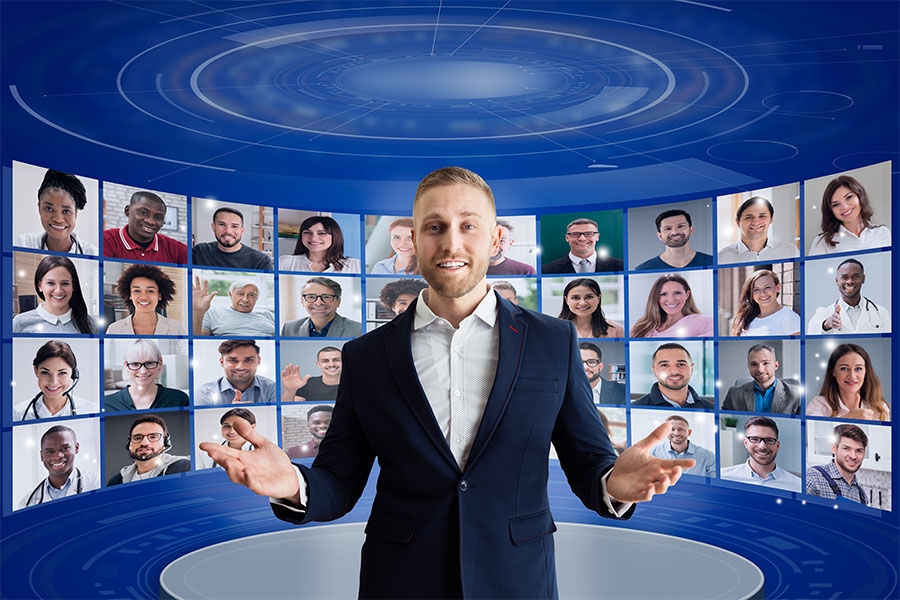 Corporate meetings and events have been a reliable source of revenue for the hospitality industry for many years. However, Covid-19 has completely changed the landscape for corporate events. As we start to emerge from a period marked by lockdowns and event cancellations, businesses are starting to look forward to future meetings and events. Hospitality businesses are also wondering how corporate meetings and events are likely to work in the future. This blog explores the prospects for meetings and events post-lockdown in greater detail.
The rise of hybrid events
With much of the workforce continuing to work remotely, as well as individual fears about attending large gatherings, hybrid events and meetings are becoming more widely adopted. Hybrid meetings bring together the virtual and real-world with attendees present both in person and virtually. Event attendees who would need to travel from red list countries face significant expenses arranging hotel quarantine packages for their arrival in the UK. With hybrid meetings, they can join virtually without needing to travel and are much more convenient.
For businesses, hybrid events are a cost-effective solution but for the hospitality venues that host these events, it means smaller party sizes and lower revenues. However, hybrid events and meetings are still a positive step after hospitality businesses have spent so much of the past 18 months shut down.
Greater use of protective measures
For both hybrid meetings and events held exclusively in person, there will be greater use of protective measures compared to pre-pandemic. Whilst the Government no longer mandates the use of masks, the hospitality industry will need to continue investing heavily in sanitation and hygiene measures. This is going to be standard practice day-to-day as well as during events.
Depending on the size and nature of an event, attendees and hospitality staff may be required to take additional measures, such as wearing masks when close to others or providing proof of vaccination or a negative Covid-19 test result to enter an event.
More local events
Ongoing restrictions mean that businesses are more likely to host corporate events and meetings locally. This could be positive news for local hospitality businesses. The hospitality industry is also likely to rely more on local suppliers.
Contact JW Recruitment
As meetings and events start up again, you need to have the right staff in place at your hospitality business. At JW Recruitment, we specialise in hospitality recruitment, including bar recruitment and hotel recruitment. To find out more about how we can help you please one of our offices.